Ecomi is an online platform which brings licensed digital collectibles to the Blockchain. They have an app (ECOMI Collect) that allows users to buy, sell and trade premium licensed digital collectibles. Through the Collect app, users can browse a multitude of brands and view and purchase digital collectibles, becoming the official owner.
I was asked to design a landing page to promote the Ecomi project and enthousiast potential users for the platform and future developments. Ecomi wanted a playful and futuristic look & feel to suit their target audience. The main business goal for Ecomi was to collect e-mail addresses of potential app- and platform users.
Announcements, teasers and news on the project will be revealed in the form of opening lockboxes with every x-amount of new e-mail registrations.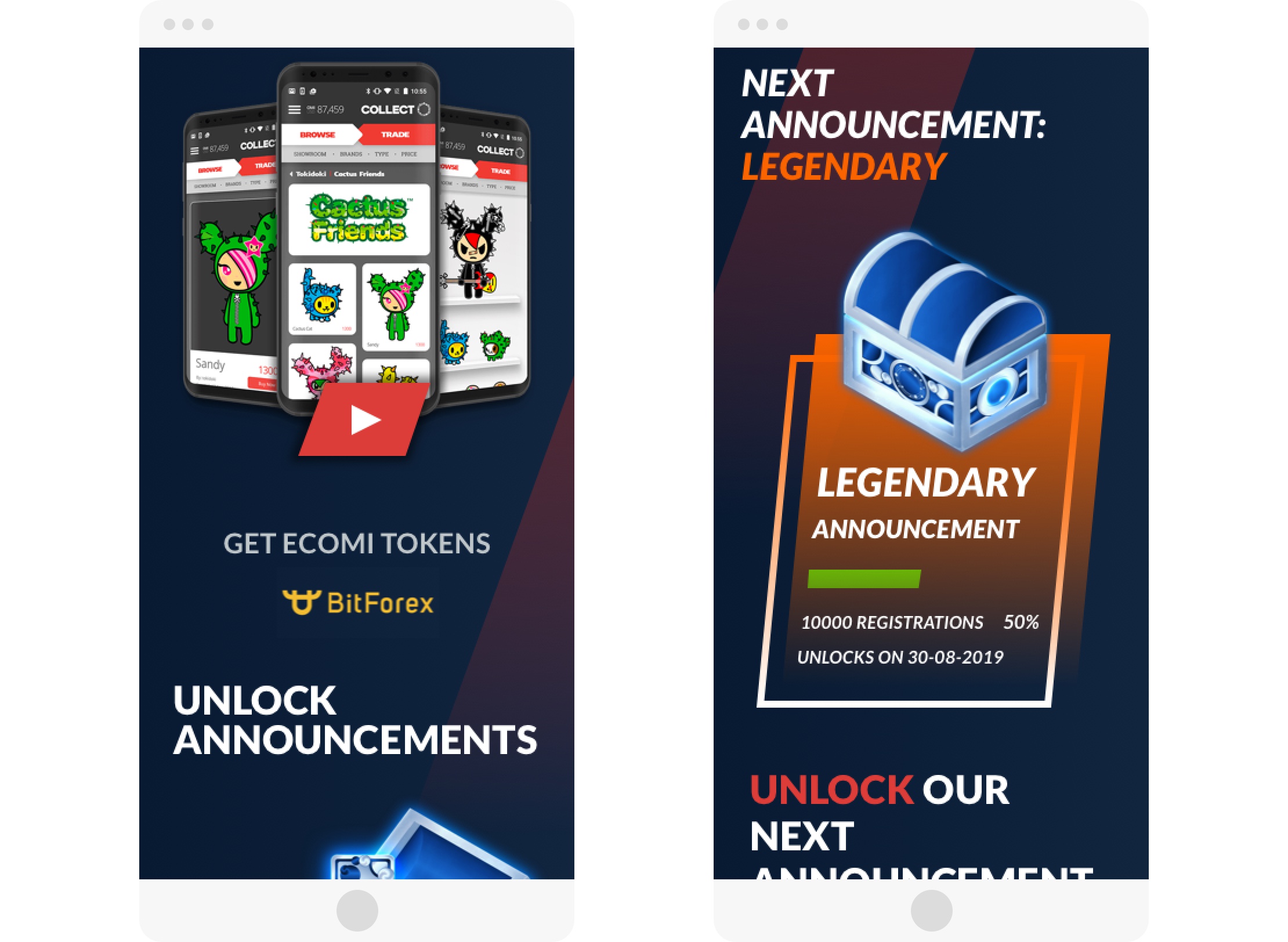 Back