For Fijn op Vakantie; one of the biggest holiday home rentals in the Netherlands, I completely redesigned their website and online presence.
Fijn op Vakantie wanted to move from their old design towards a component based responsive platform adjusted to the needs of the end user.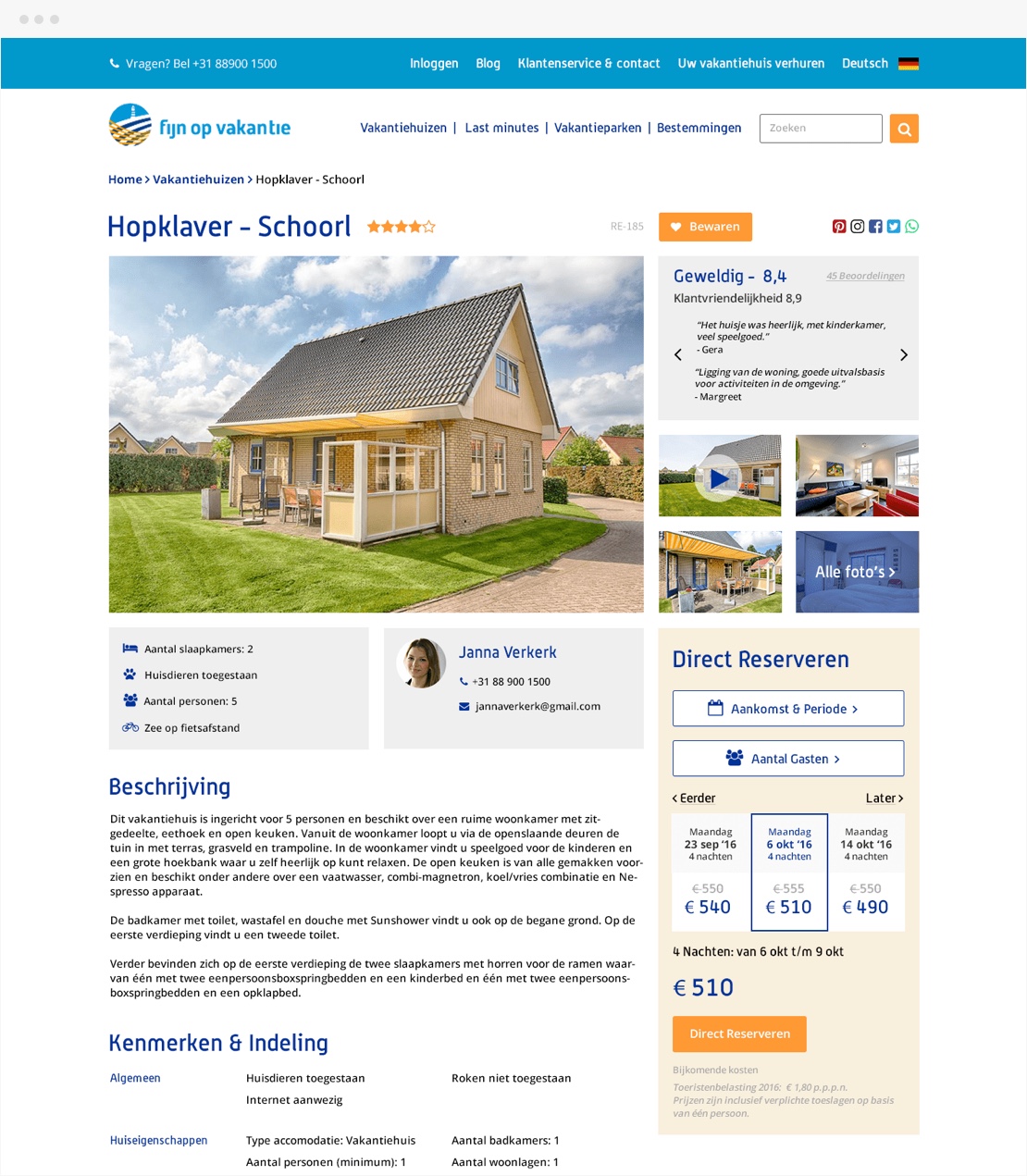 First, various user tests were carried out with the Lo-Fi wireframes. The focus was on testing the functionality of the components. As a next step, the Hi-Fi wireframes were tested again with the end user. These wireframes were already cast in the full look & feel of the new site. After processing the test results, the final designs were created together with an extensive style guide.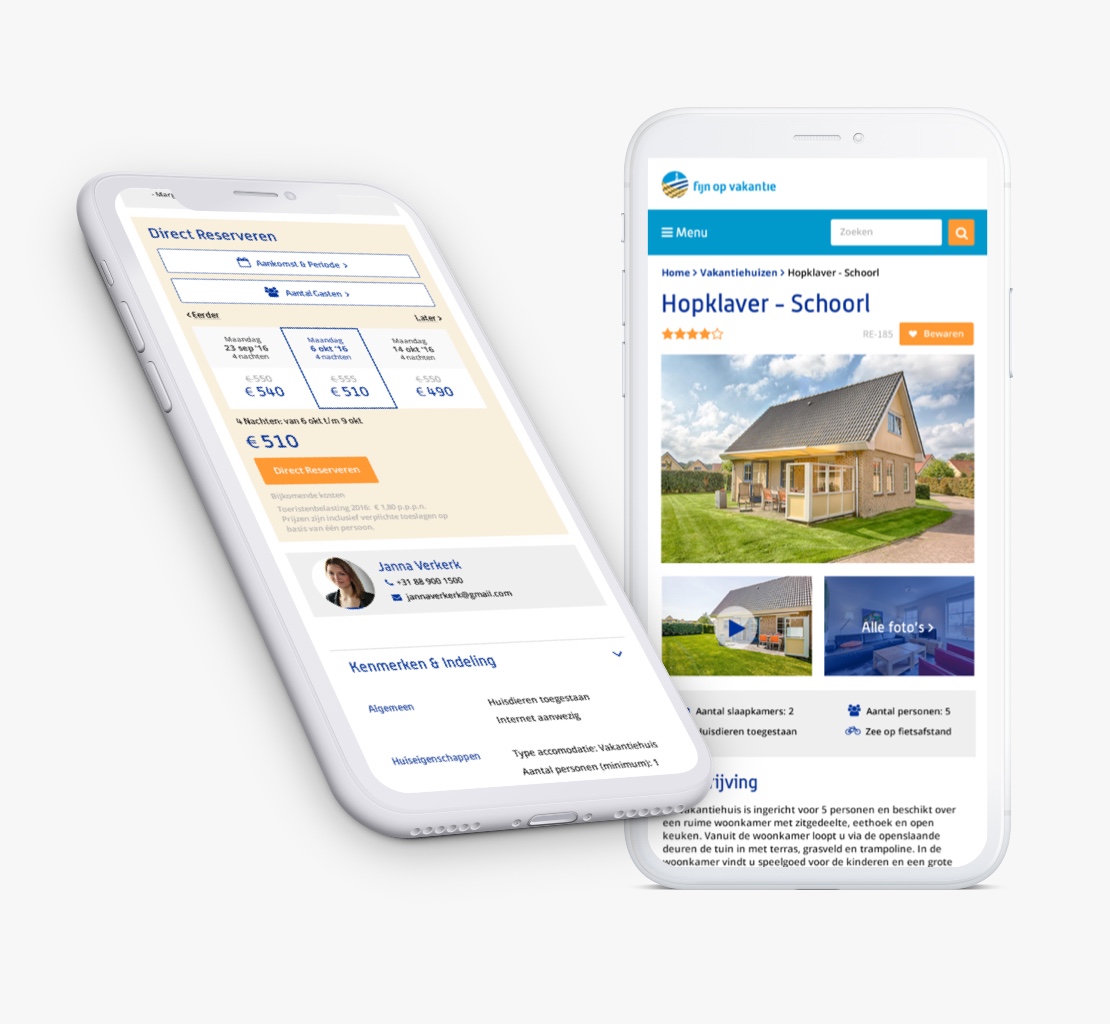 Back